ARL Football Success Ranking System
Any club which remotely thinks it deserves the label 'big' should be playing in the top league of its association, buying the best players and, ideally, holding down a global brand presence. Yet it is its trophy cabinet which really sorts the economy class clubs from the business class, or even private jet ones.
The ARL Football Success Ranking System for men's European club football establishes for certain which clubs are the most successful of each nation and in the whole of Europe. It is a system of scoring points to clubs based on what trophies and how many have been won. Different trophies score different points and are based on a 'glory' criteria. Only 'competitive football' trophies are considered.
Spanish Football and its 'La Liga'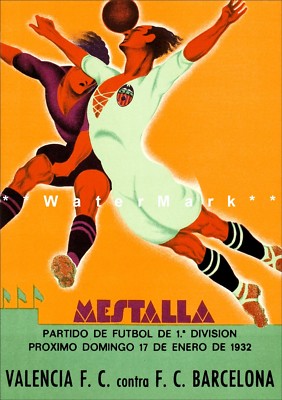 As the only validative measure of league quality, UEFA's League Coefficient ranks Spanish football as the 2nd best in Europe (2022), having dominated UEFA's cup contests for much of the 21st Century's 'teens'. It's worth bearing that in mind when understanding why La Liga's two powerhouses and rivals, Real Madrid and Barcelona, have such global reputations.
Alongside a supporting cast of Spanish football clubs, they have scored a whopping 336.5 Success Points in total from all international competitions.
Its top tier league, 'La Liga' was founded in 1929. 5 Clubs are in the 'Big 100+' honour roll of clubs with at least 100 Success points to their name and Real Madrid and Barcelona are two of the most successful clubs in Europe.
Spain is a nation which tries to jostle with the English Premier League's lucrative place in the limelight by offering plenty of glamour ties against Europe's elite for its biggest clubs, earning them plenty of dosh in the process.
| | |
| --- | --- |
| Competition Key | Points |
| SC: Domestic 'Super Cup' (RFEF Spanish Super Cup) | 1 |
| UEFA SC: UEFA Super Cup | 2 |
| FIFA CWC: Intercontinental Cup / FIFA Club World Cup | 3 |
| LC: League Cup (Copa de la Liga) | 4 |
| UEFA ECL: UEFA Europa Conference League | 4 |
| AC: Association Cup (RFEF Copa Del Rey) | 5 |
| UEFA EL: UEFA Cup / Europa League | 6 |
| UEFA CWC: UEFA Cup Winners Cup | 6.5 |
| UEFA CL: UEFA European Cup / Champions League | 8 |
| T: Top Tier League Title (La Liga) | 9 |
Scroll down to the bottom to view the table of Spain's Most Successful Clubs!
---
5. Valencia FC
Points: 109.5
First Trophy Won: RFEF Copa del Rey, 1941
Latest Trophy Won: RFEF Copa del Rey, 2019
Most Successful Manager: Rafa Benitez – 24 points (2001-2004)
Founded in 1919 and only competing for the Copa del Rey for the first time in 1923, Valencia sat in the background of the Spanish football scene until blowing up shortly after the Civil War, winning its first ever trophy in 1941. It followed this up with 3 La Ligas throughout the rest of the 1940s and this set the tone for ambition with mixed results.
The club has managed to win major trophies in every decade since, except the 80s, including its 3rd La Liga under ex Real Madrid legend Alfredo de Stefano in 1970 and it added another 2 Titles plus 1 UEFA Cup to its trophy cabinet in three years under its most successful manager Rafa Benitez. It won its 8th Copa del Rey as recently as 2019 by beating the league champions Barcelona in the final.
Valencia is the first club to make it into the 'Big 100+', coming in at 5th.
4. Atletico Madrid
Points: 184.5
First Trophy Won: La Liga, 1940
Latest Trophy Won: La Liga, 2021
Most Successful Manager: Diego Simeone – 40 points (2011 – present (2021))
A club founded by three Basque students in 1903, Atletico Madrid (AM) was only intended to be a subsidiary branch of Basque club Athletic Bilbao who the three saw win the Copa del Rey in that year. It became independent in 1921 however and, like Valencia, it would come into its own after the Civil War; it won La Ligas consecutively at the start of the 1940s and again at the start of the '50s. The club also won the King's Cup twice in a row at the start of the '60s and again at the start of the '90s.
La Liga in the Postmodern era has been characterised by an increasingly stifling dominance by the 'Real – Barca' rivalry, hogging financial resources and the talent pool in the process. It's been refreshing to see a third club find success of their own, largely under the reign of their most successful manager Simeone, grabbing 5 UEFA trophies, another Copa del Rey, then crowning it with another La Liga Title in 2014.
AM were crowned Spanish champions yet again in 2021.
Although AM has established itself as La Liga's 3rd best club in the 21st Century, its later start in football puts it in as Spain's 4th Most Successful Club.
3. Athletic Bilbao FC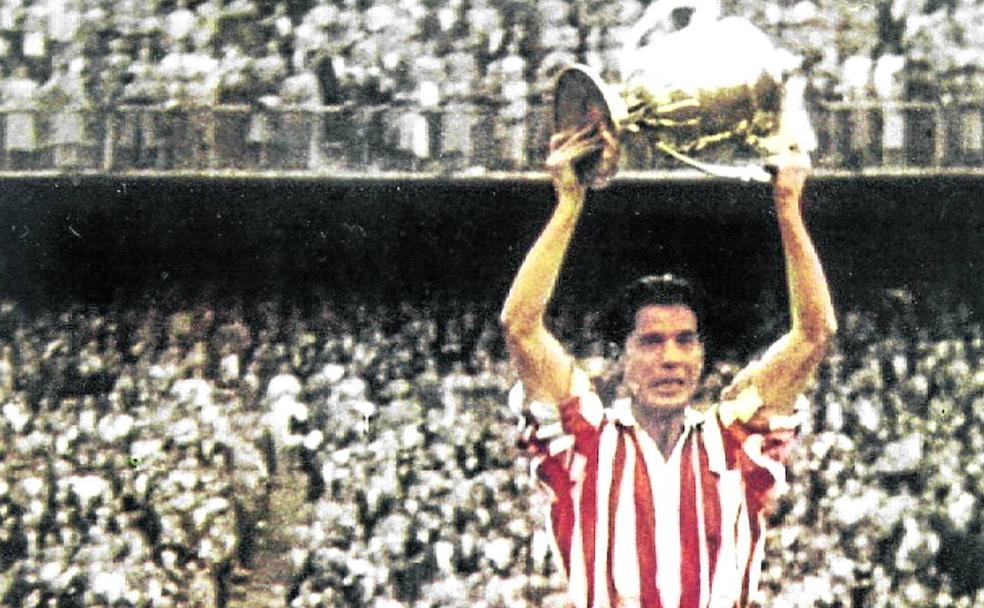 Points: 190
First Trophy Won: RFEF Copa del Rey, 1903
Latest Trophy Won: RFEF Super Cup, 2021
Most Successful Manager: Fred Pentland – 43 points (1922-1925 and 1929-1933)
A club with the unique distinction of employing the cantera policy, which limits it to recruiting exclusively from the Greater Basque Region, is a founding member of 'La Liga'. 'Los Leones' (The Lions) featured prominently in early Copa del Rey editions prior to La Liga's inception in 1928, winning 3 in a row, from 1914 – 16, for example.
Athletic has its roots in the late 19th Century with a heavy British influence. Most of its managers were also British up until the early '30s, including its most successful manager Fred Pentland. Implementing a pioneering short passing style of play, he led Athletic to 2 League/Cup 'doubles' in 1930 and 1931 and under him the club didn't share the King's Cup with anyone from 1930 until 1933.
It continued to vie with Barca and Real Madrid (RM) for Spanish dominance until the latter half of the 20th Century which inevitably saw its small recruitment pool handicap them against the rest of Spanish clubs' ever expanding recruiting networks. Major trophies have come ever harder to come by although, under the stewardship of Javier Clemente, a dour yet effective playing style would see Athletic haul in another 2 La Ligas in the first half of the 1980s.
Athletic Bilbao's huge Copa del Rey haul helps put it in 3rd place in Spain's Most Successful Club ranking.
2. Barcelona FC
Points: 470
First Trophy Won: RFEF Copa del Rey, 1910
Latest Trophy Won: Copa del Rey, 2021
Most Successful Manager: Pepe Guardiola – 66 points (2008-2012)
Standing alone as the only club able to loosen Real Madrid's stranglehold over La Liga, Catalan top dog Barcelona is its fierce rival and a global giant in its own right. It falls short of the 500 Success points mark but has a record 150 points from the Copa del Rey alone, winning more than 1 in 4 of every trophy won. It clinched the first ever La Liga in 1930 before its founder, Hans Gamper, tragically took his own life a year later.
The 1960s, '70s and '80s were sparse decades for Titles, though it filled its trophy cabinet with Copa del Reys and 4 UEFA Cup Winners' Cups in the 80s. Its superpower status really took off in the 90s and on into the 21st Century. It managed to win itself 3 Champions' Leagues (CL) including 3 Titles and 2 CLs, amongst other silverware, under Pepe's Guardiola's leadership. He added 66 points to the club in 4 short years from 2008 – 12.
With over 450 points, this puts Barcelona in as just the 2nd Most Successful Club in Spain.
1. Real Madrid FC
Points: 579
First Trophy Won: RFEF Copa Del Rey, 1905
Latest Trophy Won: La Liga, UEFA CL, 2022
Most Successful Manager: Miguel Munoz – 110 points (1959-1974)
Real Madrid (RM) is arguably the biggest club in the world by virtually every yardstick and it has the success to match, passing the stratospheric 500 point mark. The club has a record 14 Champions' League trophies, no less than 7 Intercontinental Cups/FIFA Club World Cups, and dozens of Titles.
The club was founded in 1902 and RM won its first Copa del Rey soon after in 1905. Under the ambitious stewardship of Santiago Bernabéu Yeste from 1945 RM embarked on a policy of buying up the cream of European talent and creating teams of 'Galacticos'. From then on it's laid down a firm dominance over La Liga, grabbing roughly one in every three Titles ever won.
The first of those Galacticos, Alfredo di Stefano, launched RM into the big time as it jumped into the new big thing – International matchups formally governed by UEFA. When the European Cup was launched in 1955, RM won the first 5 on the trot.
As they say, the rest is history. 'Royal Madrid' truly are the kings of football. It is not only the Most Successful Club in Spain, but in the whole of Europe!
Success Point Table
Position
Football Club
Success Points Subtotals
Success Points Total

1
Real Madrid FC
SC: 12 x 1 = 12

UEFA SC: 4 x 2 = 8

FIFA CWC: 7 x 3 = 21

LC: 1 x 4 = 4

AC: 19 x 5 = 95

EL: 2 x 6 = 12

CL: 14 x 8 = 112

T: 35 x 9 = 315

579
2
Barcelona FC
SC: 13 x 1 = 13

UEFA SC: 5 x 2 = 10

FIFA CWC: 3 x 3 = 9

LC: 2 x 4 = 8

AC: 31 x 5 = 155

UEFA CWC: 4 x 6.5 = 26

CL: 5 x 8 = 40

T: 23 x 9 = 207

+2 Trebles

470
3
Athletic Bilbao FC
SC: 3 x 1 = 3
AC: 23 x 5 = 115
T: 8 x 9 = 72
190
4
Atletico Madrid FC
SC: 2 x 1 = 2
UEFA SC: 3 x 2 = 6
FIFA CWC: 1 x 3 = 3
AC: 10 x 5 = 50
EL: 3 x 6 = 18
UEFA CWC: 1 x 6.5 = 6.5
T: 11 x 9 = 99
184.5
5
Valencia FC
SC: 1 x 1 = 1
UEFA SC: 1 x 2 = 2
AC: 8 x 5 = 40
EL: 1 x 6 = 6
UEFA CWC: 1 x 6.5 = 6.5
T: 6 x 9 = 54
109.5
6
Sevilla FC
SC: 1 x 1 = 1
UEFA SC: 1 x 2 = 2
AC: 5 x 5 = 25
EL: 6 x 6 = 36
T: 1 x 9 = 9
73
7
Real Zaragoza FC
SC: 1 x 1 = 1
AC: 6 x 5 = 30
UEFA CWC: 1 x 6.5 = 6.5
37.5
8
Real Sociedad FC
SC: 1 x 1 = 1
AC: 2 x 5 = 10
T: 2 x 9 = 18
29
9
Real Betis FC
AC: 3 x 5 = 15
T: 1 x 9 = 9
24
10
Deportivo de la Coruna FC
SC: 3 x 1 = 3
AC: 2 x 5 = 10
T: 1 x 9 = 9
22
=11
RCD Espanyol FC
Real Unión Club de Irún
AC: 4 x 5 = 20
20
=13
RCD Mallorca FC
SC: 1 x 1 = 1
AC: 1 x 5 = 5
6
=13
Villareal CF
EL: 1 x 6 = 6
6
15
Real Valladolid FC
LC: 1 x 4 = 4
4
Make a one-time donation
Make a monthly donation
Make a yearly donation
Choose an amount
Or enter a custom amount
$
---
Your contribution is appreciated.
Your contribution is appreciated.
Your contribution is appreciated.
Donate
Donate monthly
Donate yearly